Podcast: Play in new window | Download (Duration: 1:12:48 — 33.6MB)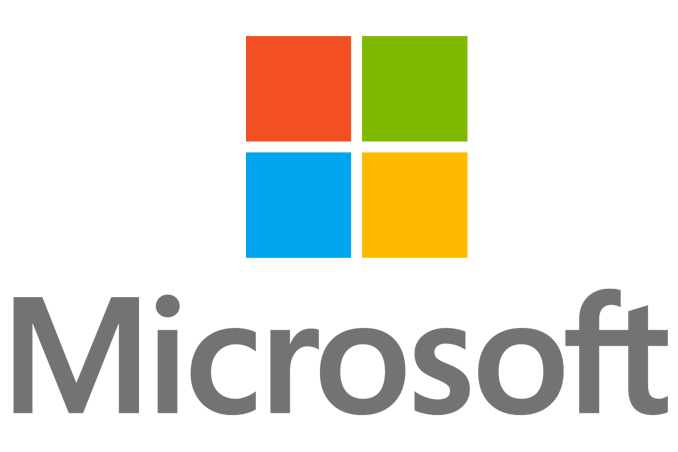 This week Microsoft announced the largest-ever layoffs in the history of the company with 18,000 layoffs. This is a total of 14% of their workforce. Most of these changes will be made within the next 6 months and all layoffs will be before the next fiscal year in June 2015.
However it is not all as it seems. Included in these layoffs are half of the 25,000 employees inherited from the Nokia acquisition earlier this year.
Although it is never a good thing to see people losing their jobs the newly appointed CEO of Microsoft, Satya Nadella sees this as a new step for Microsoft. He says that Microsoft are still hiring in certain strategic areas and many of those let go will be offered jobs in other sectors of the company. This drastic change in Microsoft is not because of a decline in business but because of the need for a dramatic restructuring of the company.
Nadella has a very clear vision and one that I agree with for the most part. Nadella's restructuring is focusing on cloud services such as Azure, Office 365 and OnDrive and putting less emphasis on hardware devices such as phones and surface tablets.
Apple & IBM Deal
The last time IBM and Apple formed a partnership was in 1991 with the introduction of PowerPC. Since then they haven't exactly been friends but they are teaming up once again in the enterprise market this time.
Apple is teaming up with IBM to become one of the largest competitors in the enterprise market. As part of the deal IBM will produce apps of the iOS platform for enterprise clients allowing employees at large companies to use their much loved iPhone and iPads in the work place.
This is definitely a win for Apple who are already growing at a very rapid rate in the mobile enterprise market. IBM is also going to greatly benefit from the deal because now they can directly benefit financially from Apples success in the enterprise market. This is a great deal for both companies and a great deal for large enterprises around the globe.
Search Engines Right To Be Forgotten
Google has launched a webpage where EU citizens can request that links to information about them be taken off search results in Europe. This is in response to a new European law called "Right To Be Forgotten" which outlines that anybody has the right to remove data from the internet.
Google is one of the first companies to implement this new change and is also the biggest search engine holding 90% of all search engine searches on the internet.
To make a request a person must submit a digital copy of an official identification. Since the ruling Google have been receiving thousands of requests everyday. There were over 41,000 requests from people hoping to delete individual results that turn up for their name in the first four days.
Obviously there are many problems associated with this option that Google and other search engines are now providing in the EU. The route cause of these problems however are the vagueness of the law. The law states that anyone has the right to be forgotten but does not state the cases in which they have the right to forgotten. This then leaves the search engines to decide for themselves and produces incredible inconsistencies.
Another issue is that the EU parliament only has jurisdiction in the EU so if you access search engines outside of the EU you can get access to all of the blocked search results. I personally feel like in Europe we now have a filtered version of the internet.
Latest Apple Rumours
iPhone 6
Marques Brownlee on his YouTube channel MKBHD on July 7th put out a test of the new to-be-released iPhone 6 sapphire glass front panel. He proved that the iPhone 6 will withstand knife stabs, key scratches and even bending. Currently Apple uses Sapphire Crystal glass on the camera and home button on the iPhone 5S. It seems now like Apple will use Sapphire Crystal glass on the whole front of the phone now as well.
The rumours still stand with two new 4.7 inch and 5.5 inch versions of the phone however people are now saying that the 5.5 inch version will be launched a few months after the 4.7 inch.
Other features include a new A8 processor with battery performance enhancements, 13 megapixel camera and a 2mm thick battery with better performance especially in the 5.5 inch version.
iPad Pro
There have been some unconfirmed rumours about Apple possibly creating an iPad Pro to compete with the Microsoft Surface Pro. It will have a huge 12.9 inch display.
It would probably run a version of iOS 8 optimised for the larger display with split screen multitasking as well as a number of other features designed for the larger screen. Apple filed a patent recently for a keyboard case for the iPad which would allow the iPad Pro to be used on a desk easily similarly to the Surface Pro.There is also the possibility of a stylus which would be with the combination of that 12.9 inch display would be very good for design work. But we all know what Steve Jobs said about styluses!
There will probably be 64GB, 128GB and 256GB versions available with Apples Touch ID home button, a 2K or possibly even a 4K display, a modified version of the Apple A8 processor and a full HD front facing camera.
The thing is we are most certainly in a post PC era if we weren't before. PC sales have seen large dips in recent times and are now beginning to level out. Tablet sales have also declined for the first time and smartphone sales are increasing very rapidly. Most people just use their smartphones to do pretty much everything they would have done on a PC before.